Carlsbad CAJKOVSKIJ PALACE 4*
CAJKOVSKIJ PALACE 4*
Krále Jiřího 2015/2E, 360 01 Carlsbad
Location:
Spa hotel ČAJKOVSKIJ PALACE is located directly in the neighborhood of the Russian church near a colonnade with curative mineral springs.
Treatment:
The complex spa treatment contains 2 - 3 spa procedures a day except for Sundays, however, the maximum amount of 17 procedures a week, 2 medical examinations (entrance and final).
Following the entrance medical examination, your doctor will compile an individual treatment programme depending on you current medical condition. Items listed below are usually part of such programme:
1 main procedure a day (Monday to Friday), a bath (thermal, carbon dioxide, pearl etc.), a massage (underwater, classic, reflex etc.), on Saturdays only baths.
2 minor procedures (Monday to Friday) – peat wraps, paraffin, electrotherapy, magnetotherapy, inhalation etc.
Drinking cure adjusted to your health
Diet plan tailored to your usual eating habits and health problems
Movement therapy (swimming, walking tours etc.)
Lectures on healthy eating in your domestic environment
Selection of accompanying programmes for your free time (culture, sports, excursions, trips etc.)
Accommodation:
The hotel offers its guests comfortable accommodation in 52 rooms - double, suite lux and attic rooms with luxurious equipment: all rooms are non-smoking and feature: IC card lock, individual temperature control, minibar, LCD satellite TV incl. Russian channels, safe, blackout drapes, telephone, Internet, hairdryer, cosmetic mirror, bidet in most rooms, shower, bathrobe and slippers.
Dining:
In our restaurant, we offer meals which will contribute to your well-being and strengthen your health. The meals are prepared by our experienced cooks upon recommendations of your doctor. We also offer a possibility to adjust the meals according to your individual needs so that it would benefit your health. For those of you who are coming to our spa simply to relax, we can prepare meals of local as well as international cuisine, with various specialities and traditional Russian dishes. A large selection of vegetable salads and fruit is offered all day long
FOTO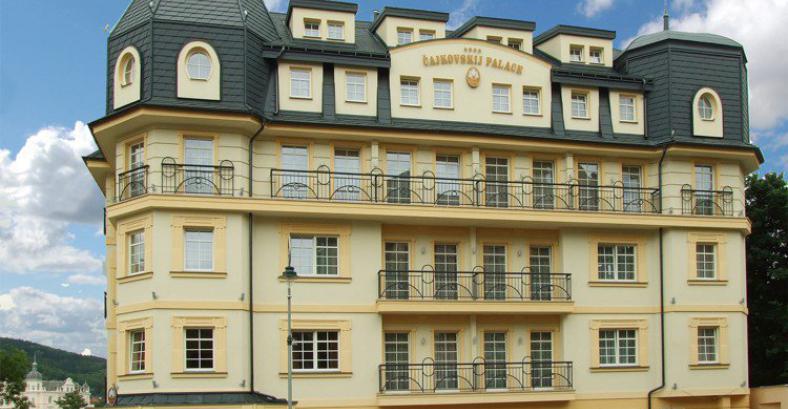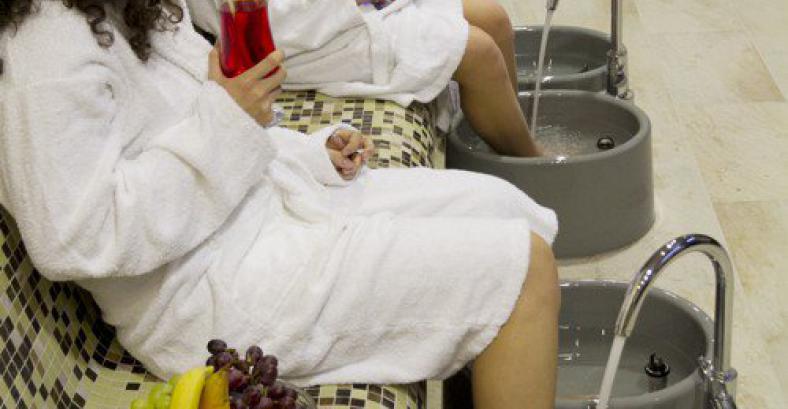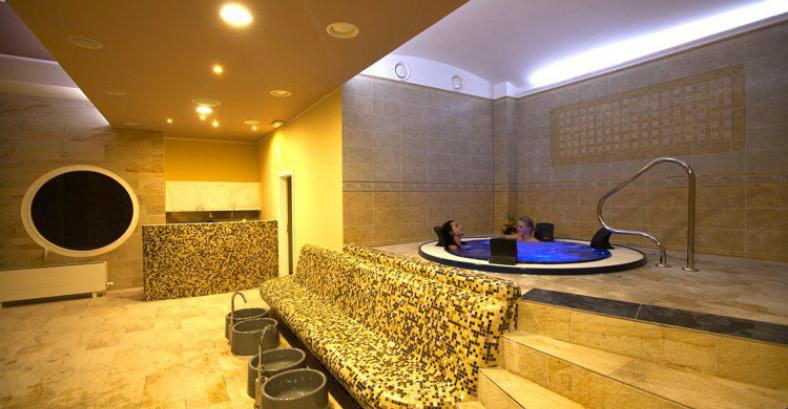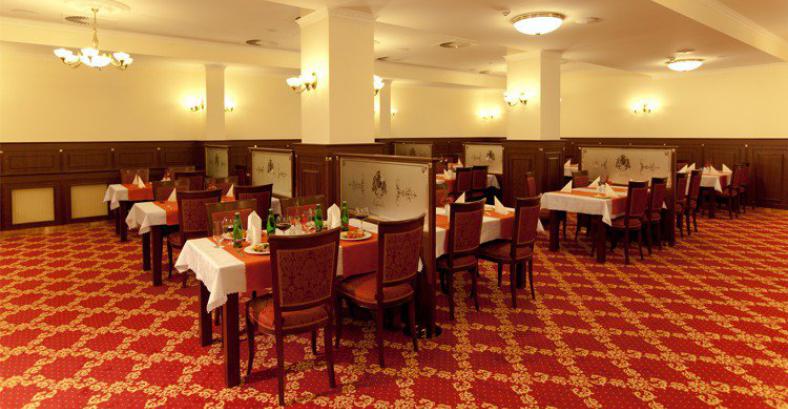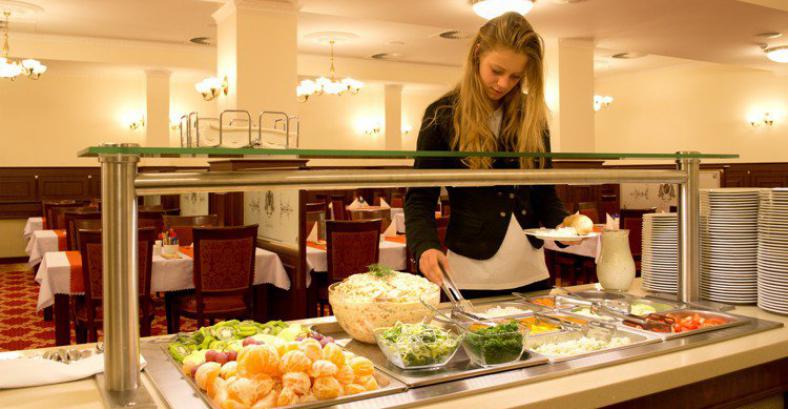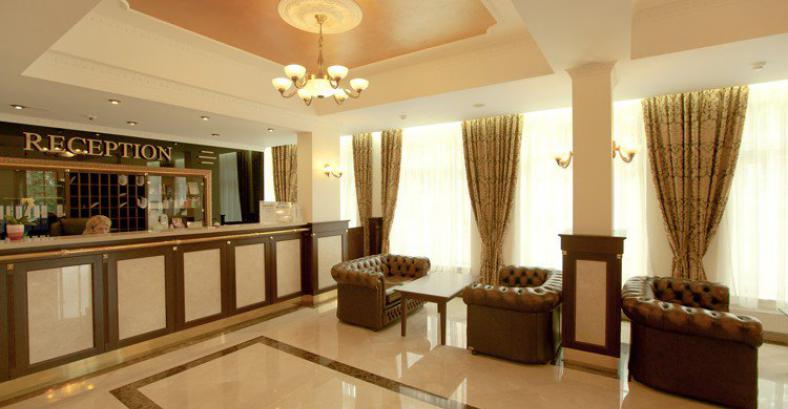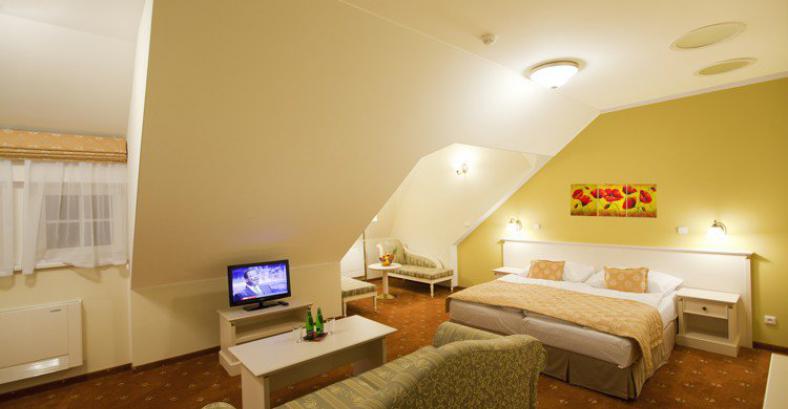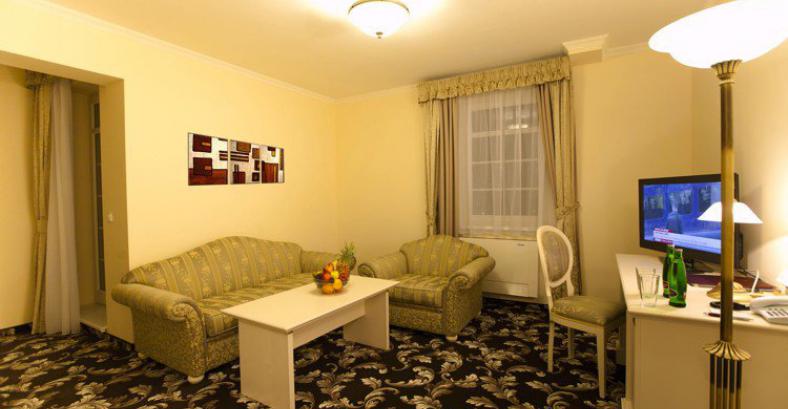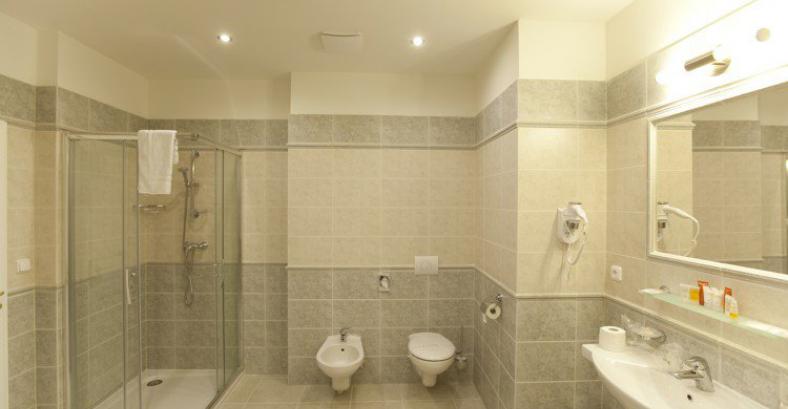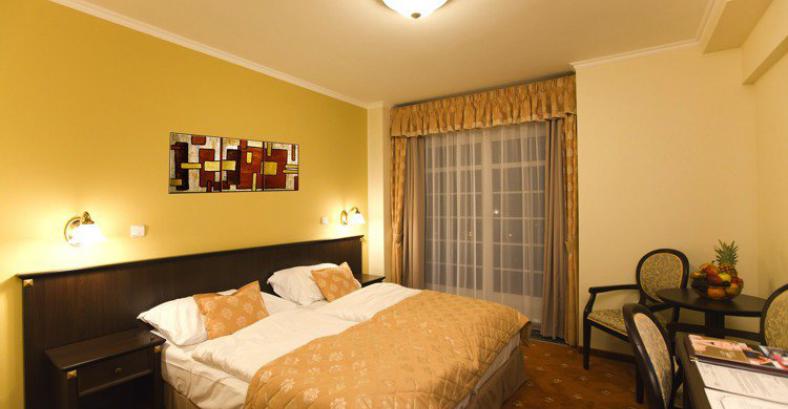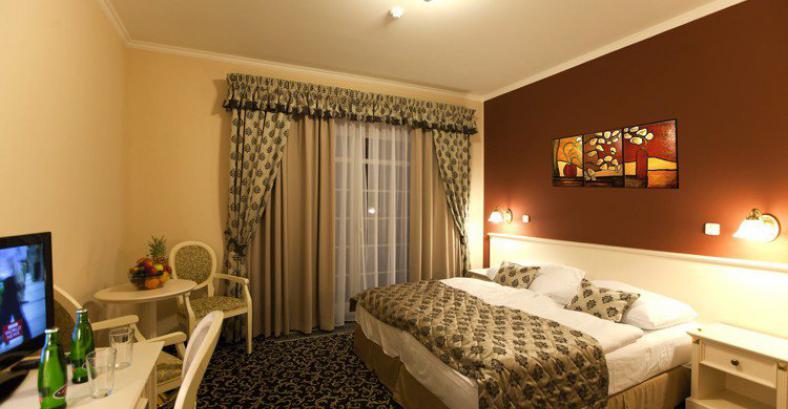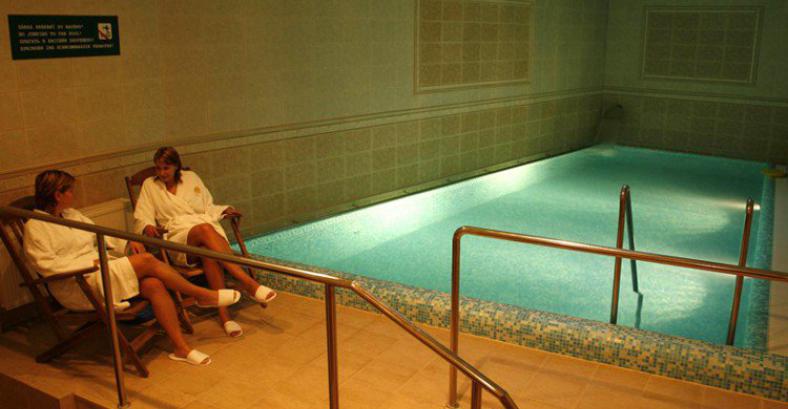 in the given time the rooms are only on request or choose another date