HUMBOLDT 4*
Zahradní 27, 360 01 Carlsbad
Classicist villa dates from 1872 and was completely gutted, renovated and turned into a luxurious 4-star hotel of the superior class.
Location:
The hotel is located on the banks of the Tepla river, next to Dvorak gardens, and a five minute walk from the spring colonnades.
Treatment:
The presence of spa doctor who´s board-certified in internal medicine, physical medicine and physiotherapy guarantee maximum professionalism and efficiency of treatment. Along with registered nurse, spa nurse, physiotherapist and masseurs they´re making team offering relaxation and equally pleasant treatments application.
Accommodation:
The hotel has 37 rooms – 10 Standard, 7 Comfort, 14 Deluxe and 6 suites.
Room equipment: All rooms are individually decorated with different designs. In keeping with the hotel's history, rooms are furnished with heavy drapes and rugs, rare woods, Tromp l'oeil art, and high ceilings, helping to create a warm and welcoming atmosphere of comfort and luxury. Some rooms have balconies and views over the Tepla river and the picturesque old town of Karlovy Vary. Rooms have wide screen satellite televisions, DVD player, and high speed internet. Safe deposit box, hairdryer, bathrobe and slippers, minibar, direct dial telephone, bathroom with bathtub or shower, bidet. Non-smoking floor. Extra bed available in De Luxe rooms and suites. Pet accommodation is charged at €10 euro/day.
Housekeeping Service: Daily.
Change of linens: 2-3 times weekly.
Change of towels: 2-3 times weekly.
Check-in: 2pm.
Check-out: 12pm.
Early check-in and late check-out: Possible depending on availability of free rooms.
Dining:
For guests following Wellness programs the restaurant serves light dishes prepared with fresh ingredients from the market.
Buffet breakfast: 7am–10:30am. Abundant selection of hot and cold dishes.
Lunch: 12pm–3:30pm – a la carte
Dinner: 5:30pm–8:30pm – a la carte.
Infrastructure:
Swimming pools and saunas: Under the dome on the hotel's roof there is a 16m x 4m swimming pool, as well as a heated free-form whirlpool for relaxing, a sauna, steam room, and showers.
Restaurants and bars: The hotel has a restaurant, the Alexander, a lobby bar, and a vitamin bar. Celebrations large and small can be arranged in the spacious Alexander restaurant, where dance evenings with live music and performances are also held. The bar is open 7am–midnight.
Entertainment and services: Parking garage €12 euro/day, free internet in lobby bar or rooms, beauty salon.
FOTO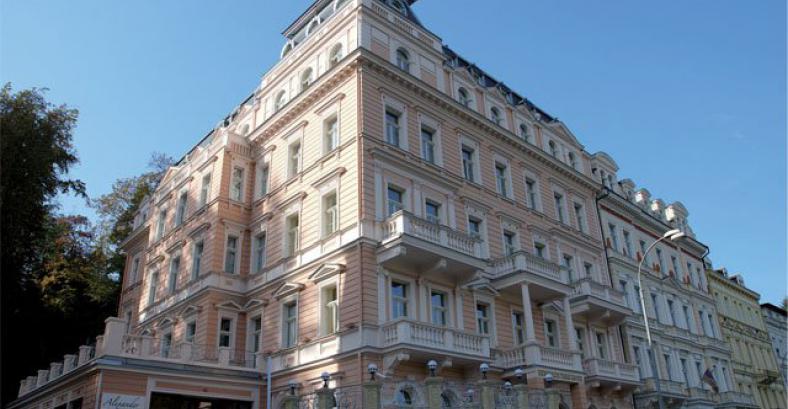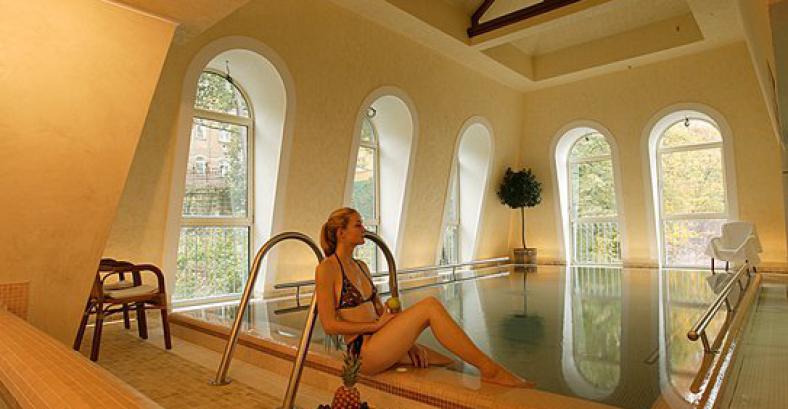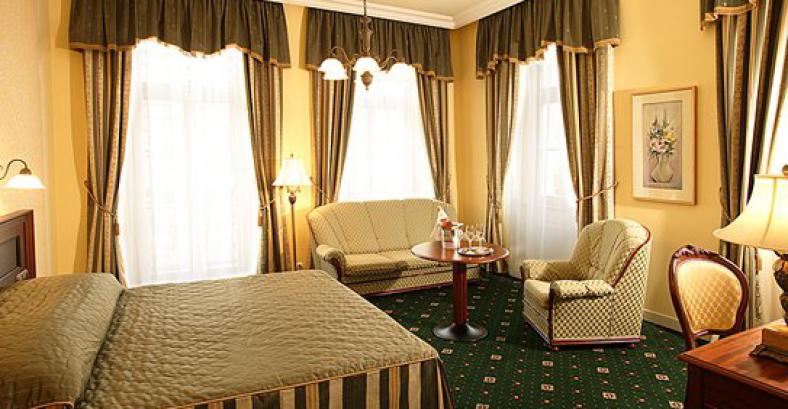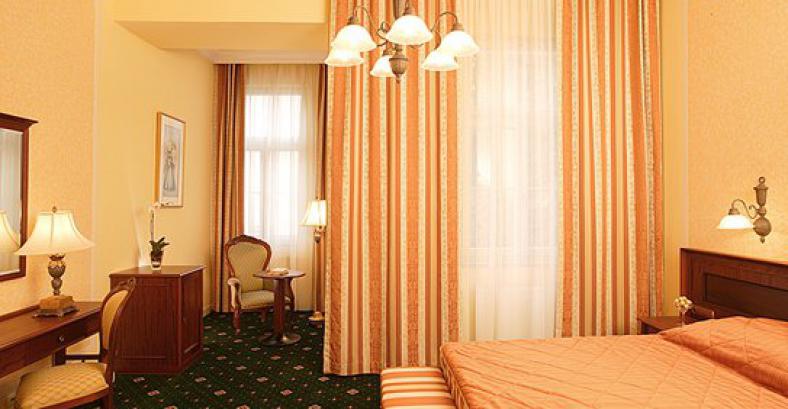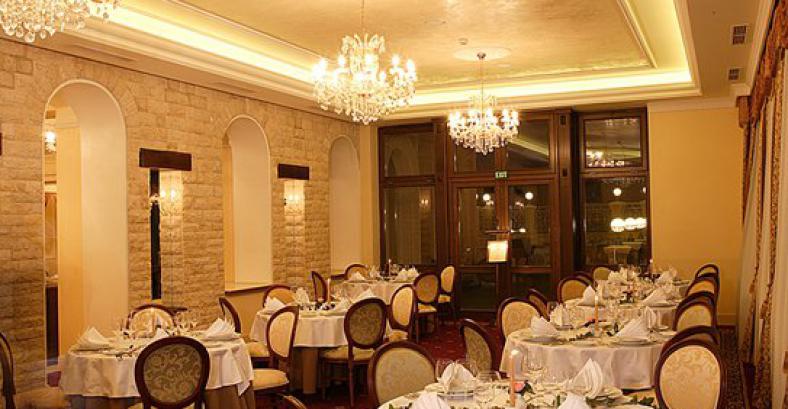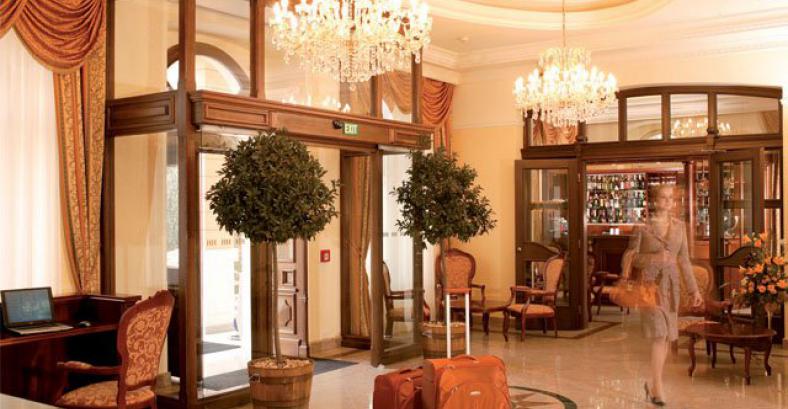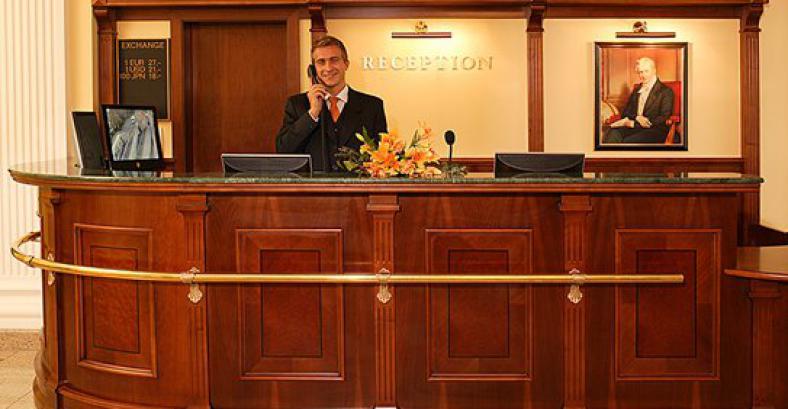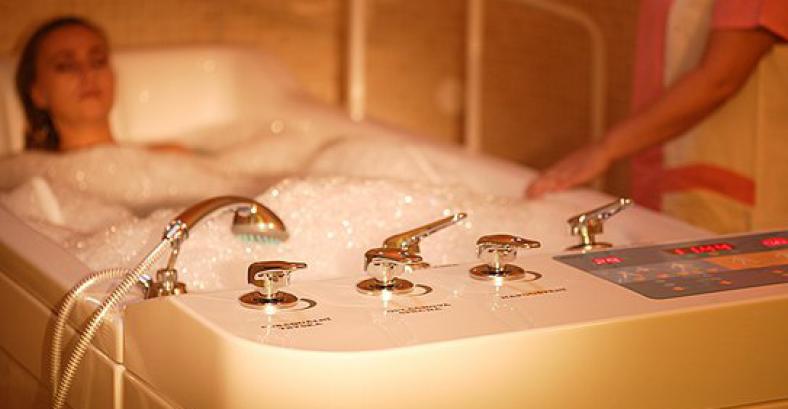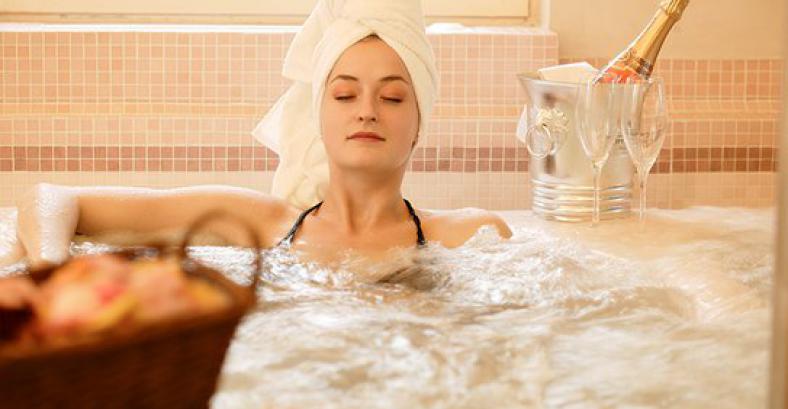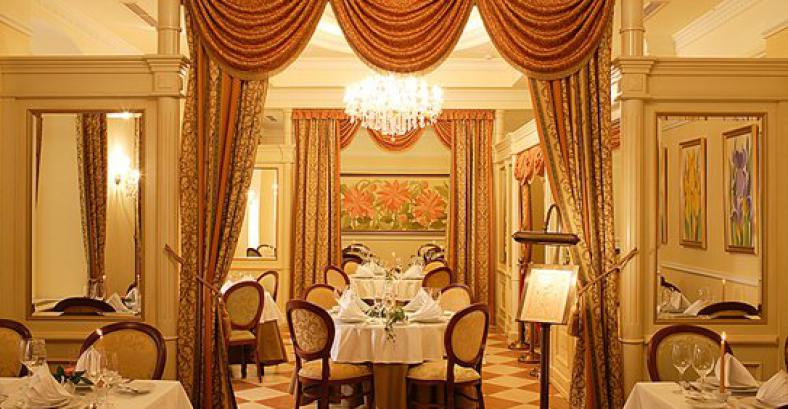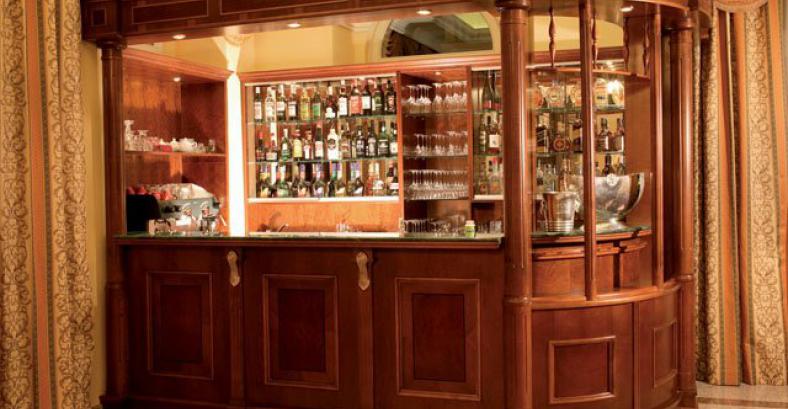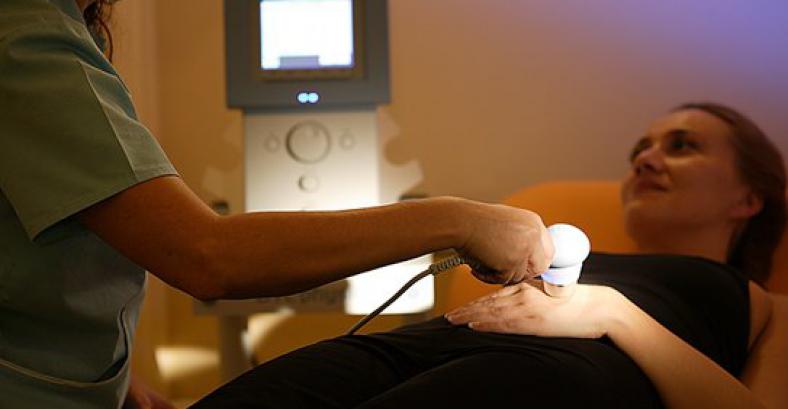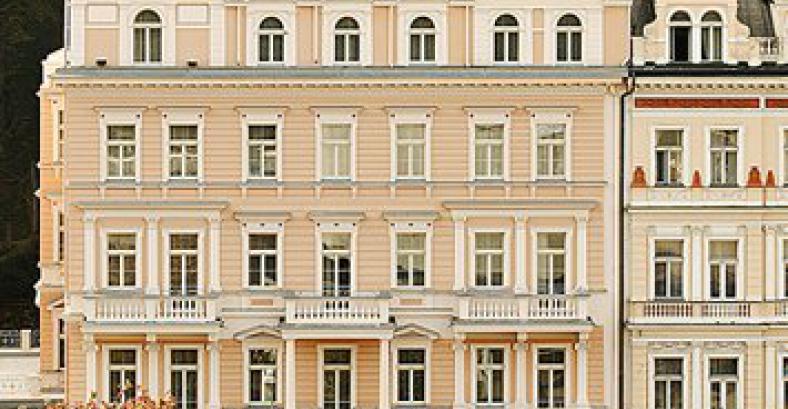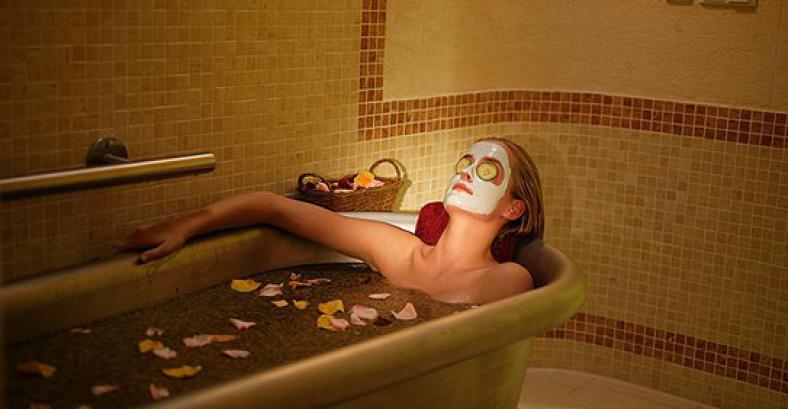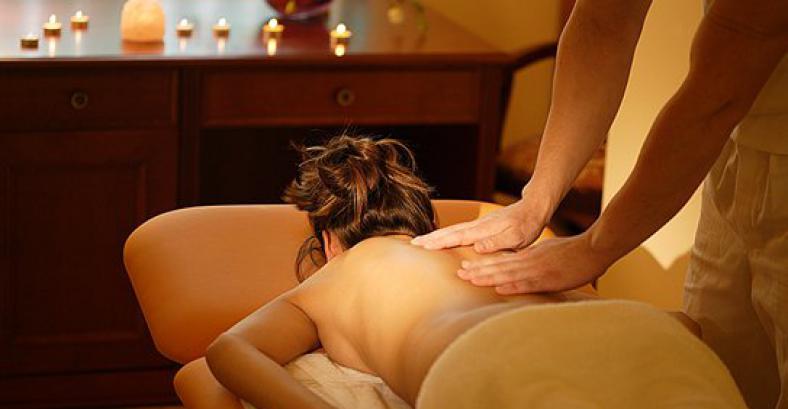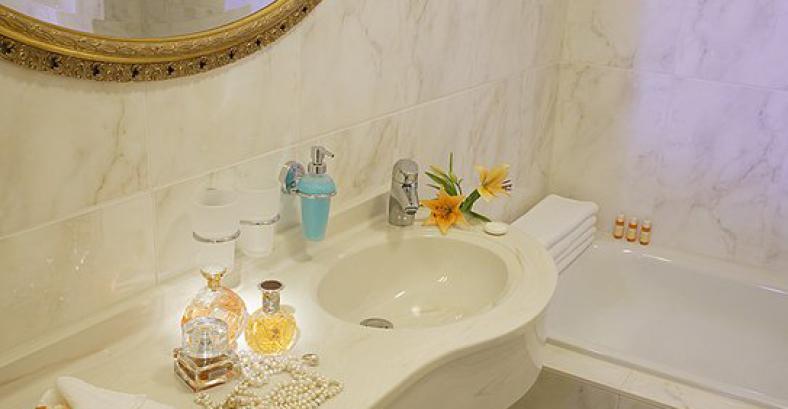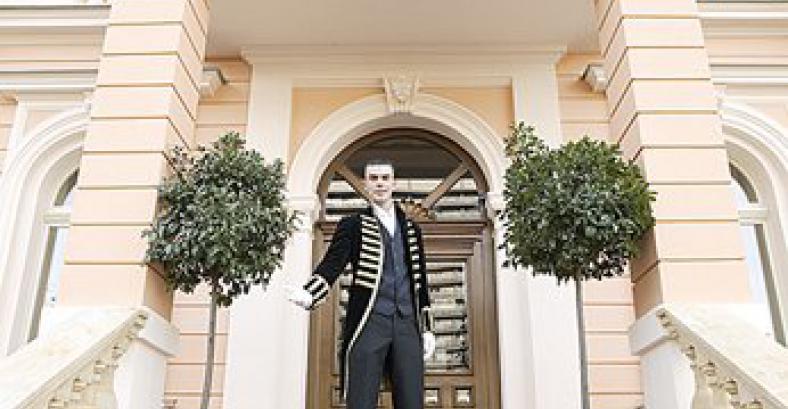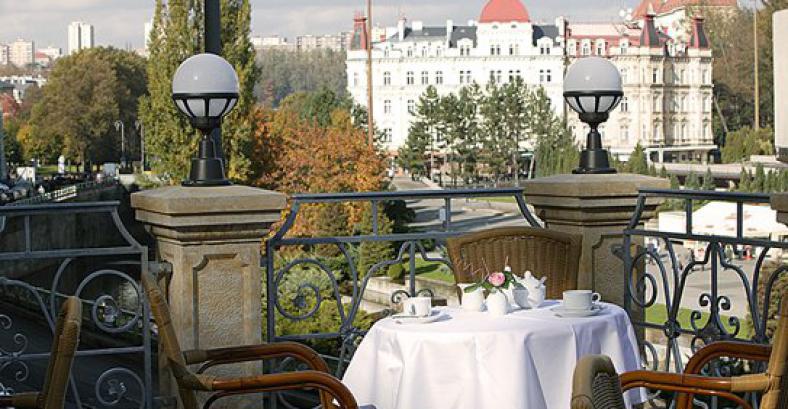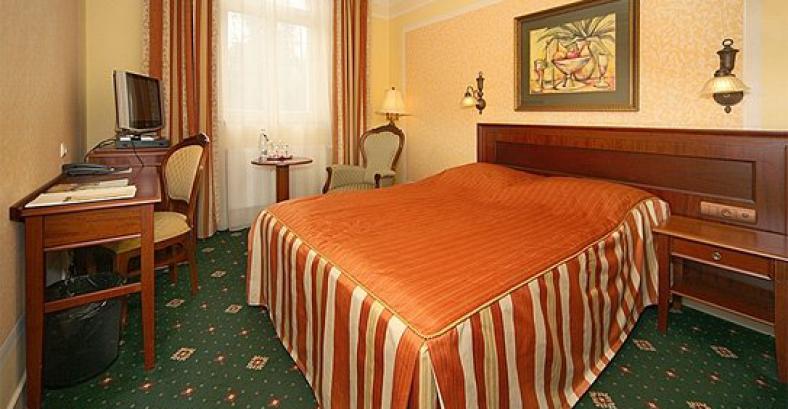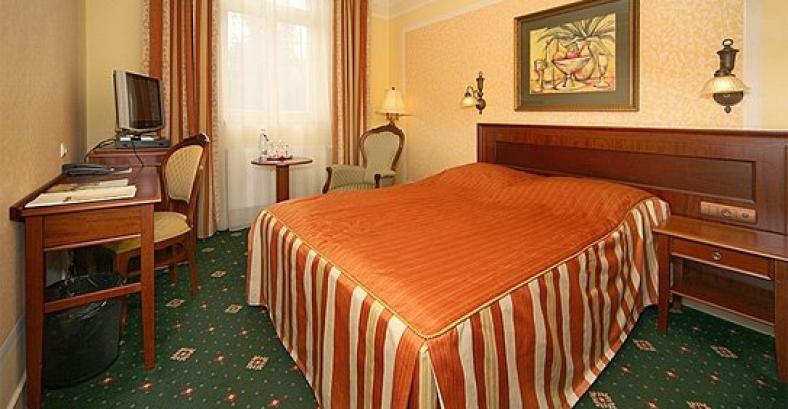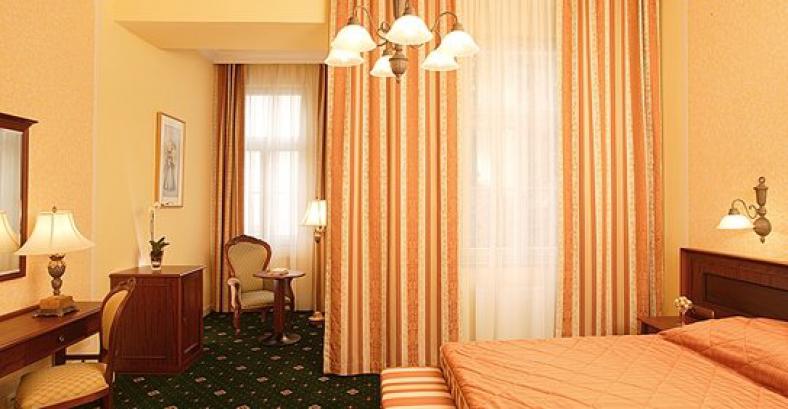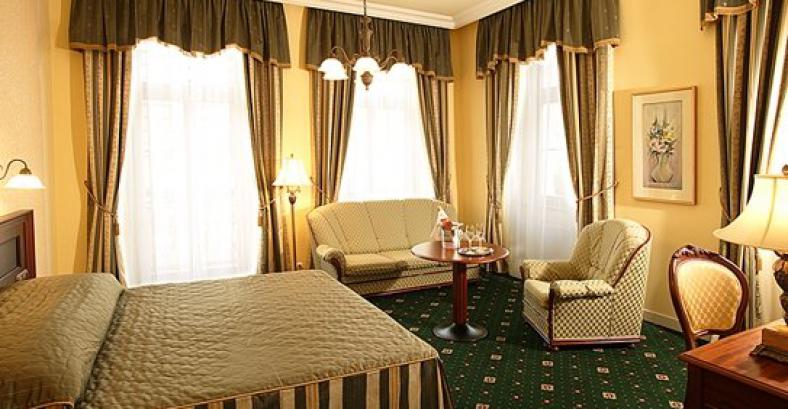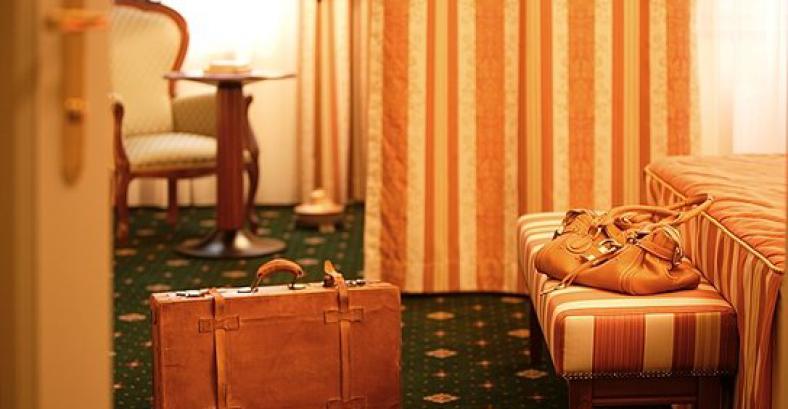 in the given time the rooms are only on request or choose another date