MALTA 4*
I. P. Pavlova 16, 360 01 Carlsbad
Location:
The hotel is located in the center of the spa zone, right next to the springs and spa clinics. The three stay hotel is housed in a 4 storey building with elevator.
Treatment:
Modern balneo facilities with our own doctor and the following treatment procedures are available for Malta Hotel guests directly in the hotel and at the Růže Hotel, which is situated just across the street (20 metres).
Massages:
Reflexive massage
Classical massage
Lymphatic massage (using a machine)
Sole reflexive massage
Underwater massage
Treatments:
Whirlpool bath
Jacuzzi
Dry carbonic bath
Parafango
Parafango
Electrotherapy
Sonography
Magnetic therapy
Oxygenotherapy
Bio-lamp
Ingredient bath
Paraffin for hands
Detoxification tub
Flasking
Head massage
Scottish sprays
Sitting whirlpool tub
Kneip treatment
Accommodation:
The hotel offers accommodation in 22 double rooms and 4 three-bed rooms. Most rooms provide a charming view of the spa colonnade. The rooms have an en suite bathroom (with a shower, hairdryer and WC), a satellite television, a minibar, a safe and a direct-dial telephone.
Housekeeping Service: Daily.
Change of linens: Once a week.
Change of towels: Daily.
Check-in: 2pm.
Check-out: 11am.
Late check-out: €20 euro.
Dining:
Breakfast, lunch and dinner are all served in the Ruze hotel restaurant, located just 20m away, where there is also a café open 11am-11pm.
Breakfast: 7am–10am (buffet).
Lunch: 12pm–2pm (buffet).
Dinner: 6pm-8pm (buffet).
FOTO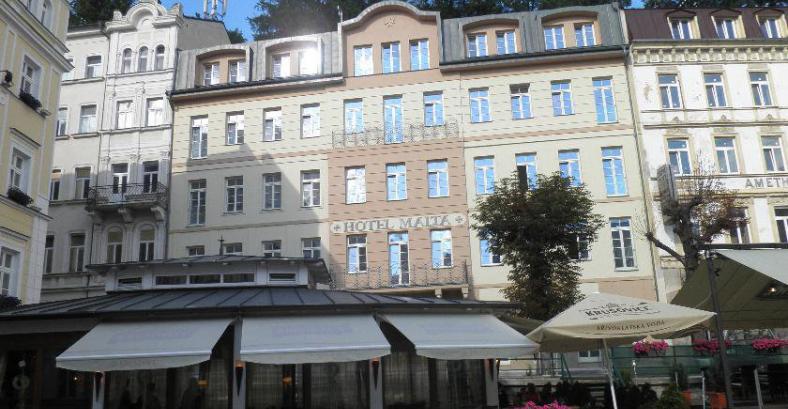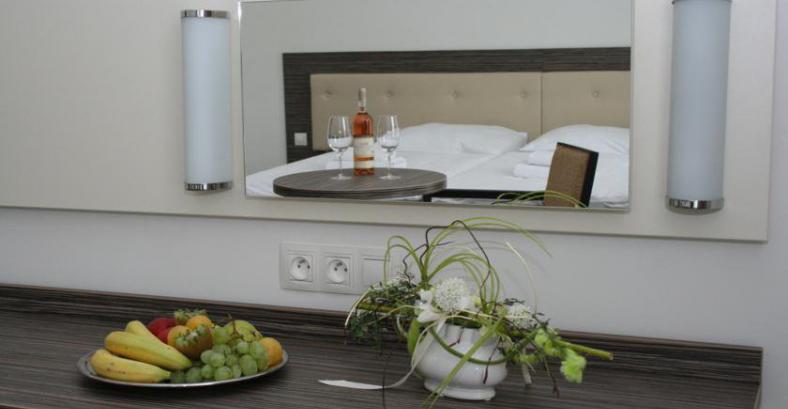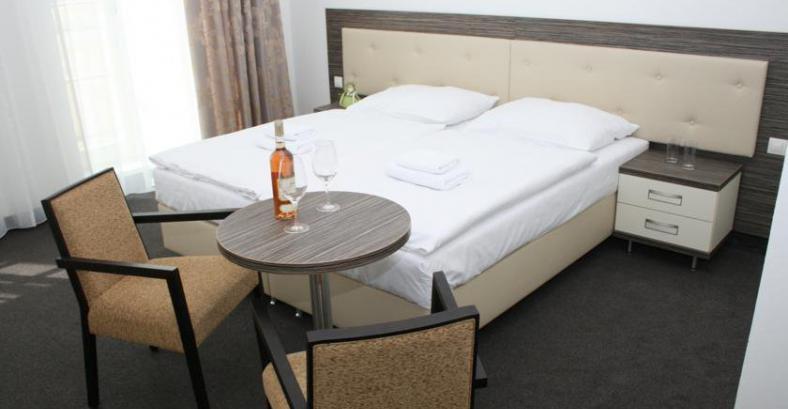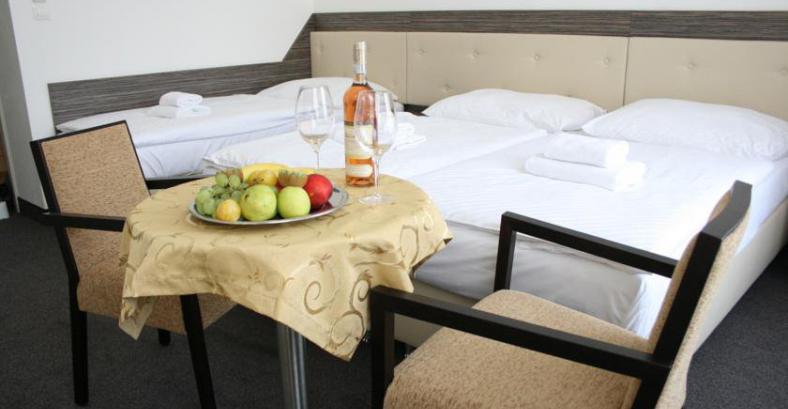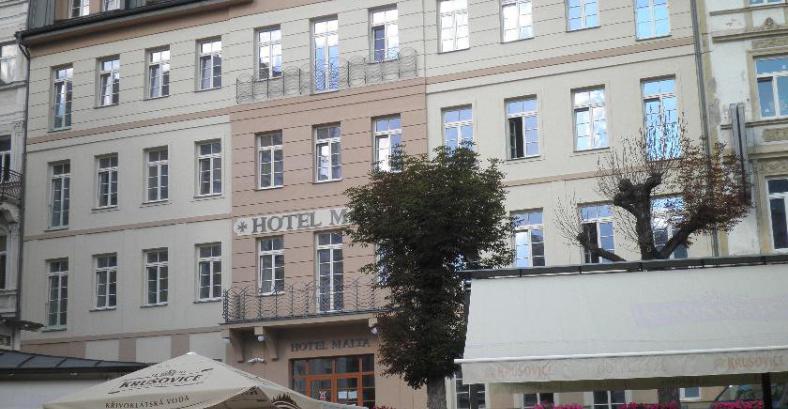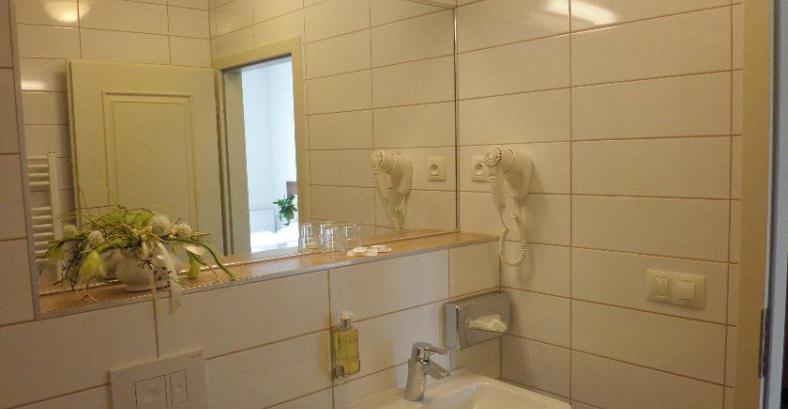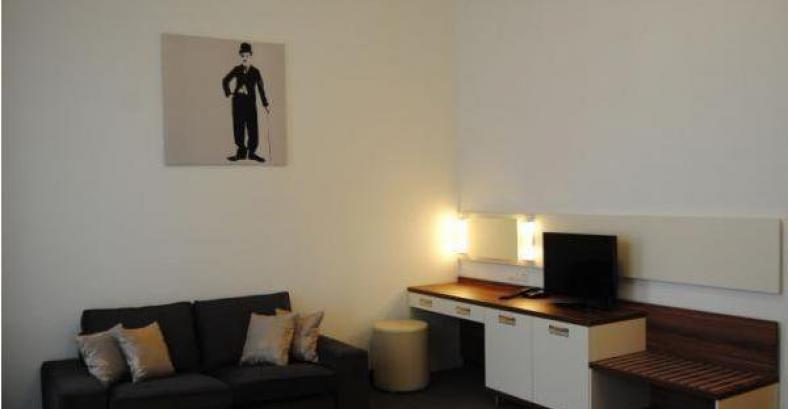 in the given time the rooms are only on request or choose another date