Carlsbad MALTEZSKY KRIZ 4*
MALTEZSKY KRIZ 4*
Stará Louka 50, 360 01 Carlsbad
The Maltezsky Kriz hotel is situated on the bank of the river Tepla (Warm) in the heart of Karlovy Vary. The house was built in 1706 and is the oldest half-timbered house in the whole colonade Stara louka (Old Meadow). On the walls, even after a complete renovation in 2003 preserved the historic wall murals and half-timbered walls.
Wellness:
Thai and sport massages (possible in the room)
Accommodation:
The hotel offers accommodation in 12 modern rooms with very comfortable bathrooms and beautiful views. Rooms are bright, airy and provide plenty of storage space. Hotel location does not require air conditioning and desired temperature is guaranteed.
ROOM EQUIPMENT
Bathroom with bath / shower
Wide and comfortable beds
Antiallergy bed linens
Quality spring mattress
Sat TV
Wi-Fi free internet
Minibar
Phone with direct line
Extra bed possibility
Housekeeping Service: Daily.
Change of linens: Once every 3 days.
Change of towels: Once every three days or upon request.
Check-in: 2pm.
Check-out: 11am. Late check out possible if room is available for an extra charge of €10 euro per room.
Dining:
The hotel provides breakfast only, in the café of the hotel Corso, 50 meters away. Breakfast is served in the form of a buffet, with cheese, cold meats, mueslis, home baking, dairy and egg dishes, fruit, coffee, tea, choice of juices.
SERVICES
Non-stop reception desk with the retail sales
Carlsbad map free for every guest
Thai and sport massages (possible in the room)
Extra bed possible
Parking near the Hotel(book before)
Reception safe
Last floor Sun deck
Roses and champagne on arrival with additional charge
Laundry, ironing
Massages and bath in nearby TAWAN Nikolina
FOTO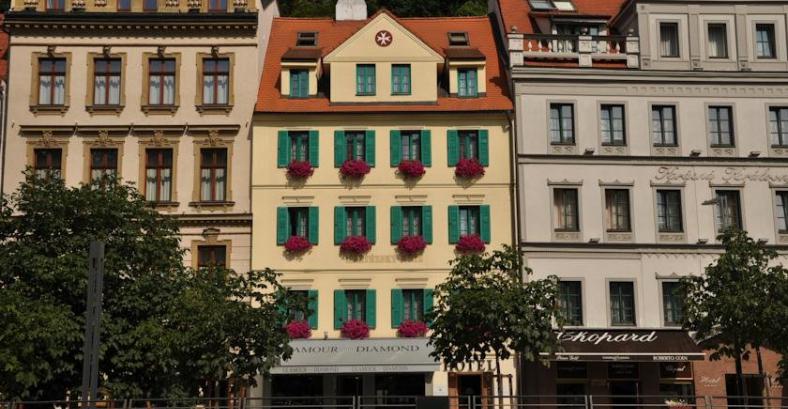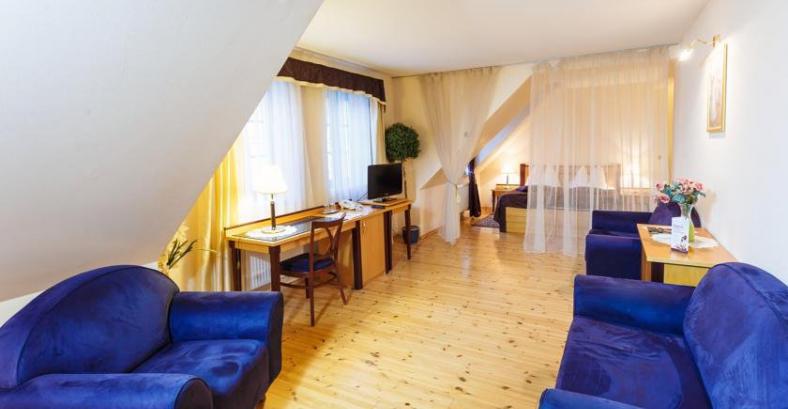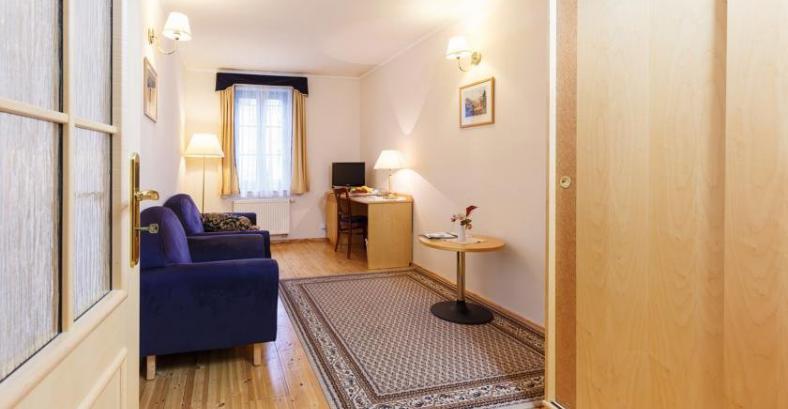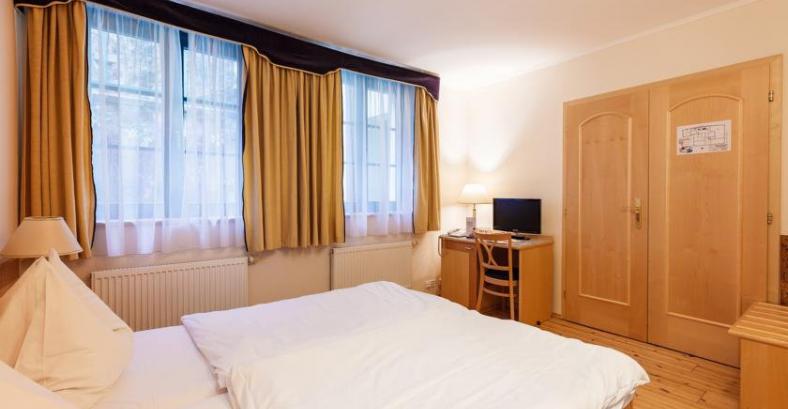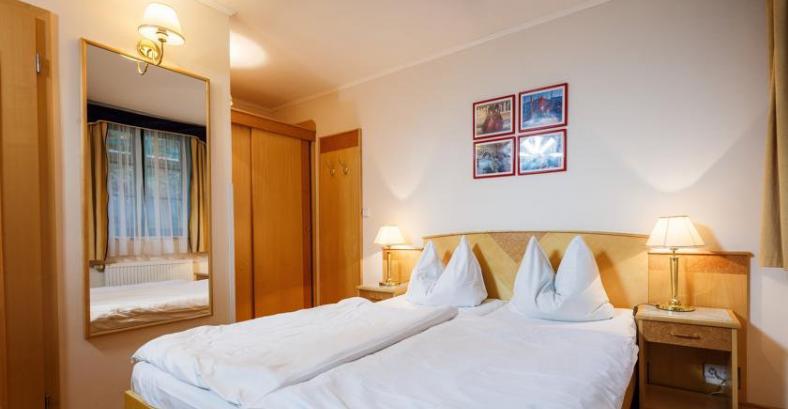 in the given time the rooms are only on request or choose another date