Carlsbad WINDSOR SPA HOTEL 4*
WINDSOR SPA HOTEL 4*
Mlýnské nábřeží 507/5, 360 01 Carlsbad
Location:
The Windsor complex is located in the very heart of Karlovy Vary's historic centre, which is famed for its unique architecture, healing springs and leading spa care.
Treatment:
Windsor Spa Hotel is focused on traditional comprehensive spa treatment using local natural resources – thermo-mineral water and peloids.
Comprehensive spa treatment
accommodation with half- or full-board,
initial medical examination and
the setting of an individual treatment programme including drinking cure prescription,
up to 18 treatment procedures per week according to doctor's advice (for children between 6 and 15, max. 8 procedures per week),
follow-up medical examination (for stays of 8 or more nights),
standard laboratory examination (for stays of 14 or more nights),
supervision of a doctor and other medical staff over the course of your spa treatment,
special diet (in accordance with the doctor's recommendations),
free entrance to the sauna
Accommodation:
The hotel provides comfortably furnished rooms type standart, superior and suites.
Dining:
As well as diet food, we offer a wide selection of Czech and international foods. Breakfasts are served in buffet style.
breakfast 07.30 am - 10.00 am
lunch 12.00 noon - 3.00 pm
dinner 17.30 pm - 8.00 pm
FOTO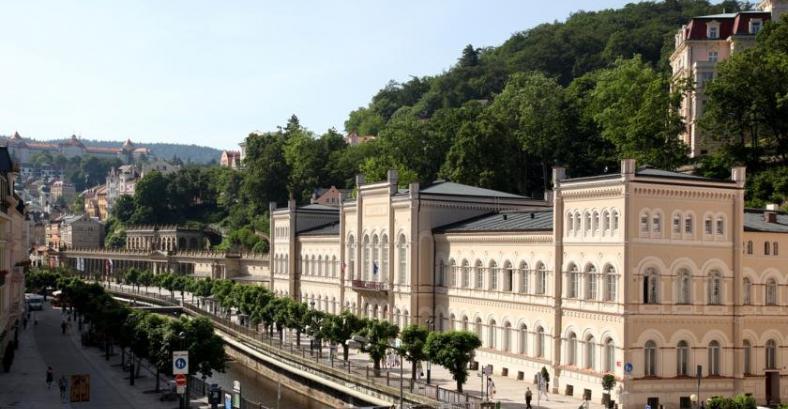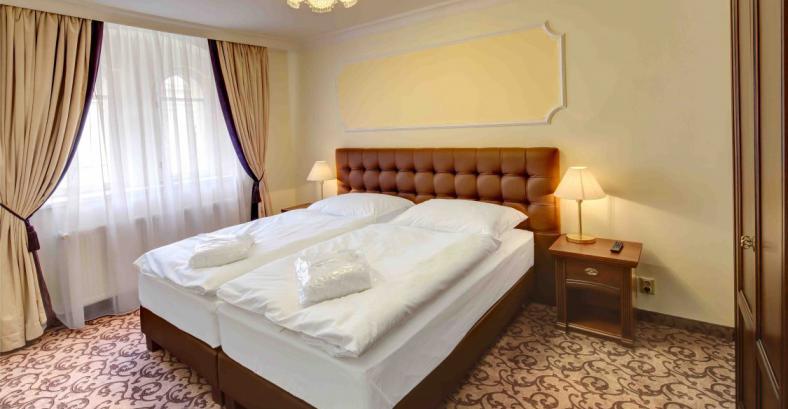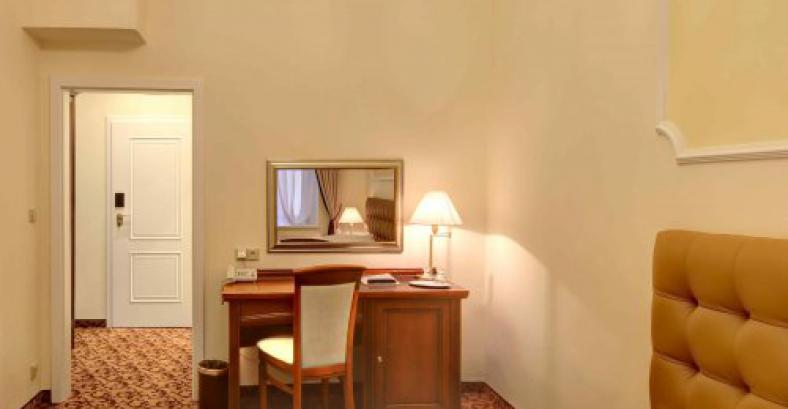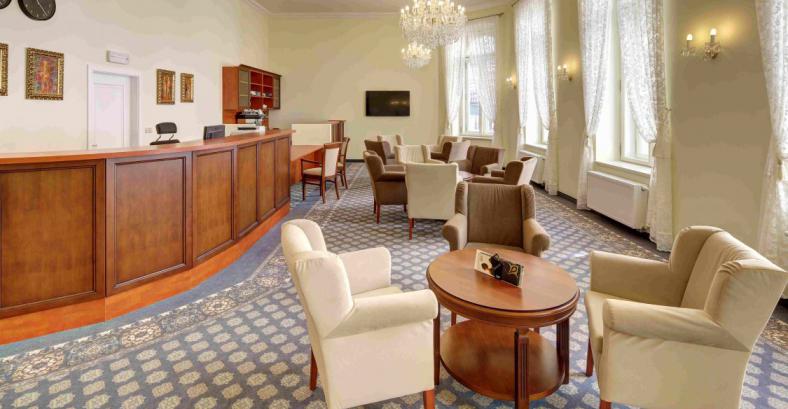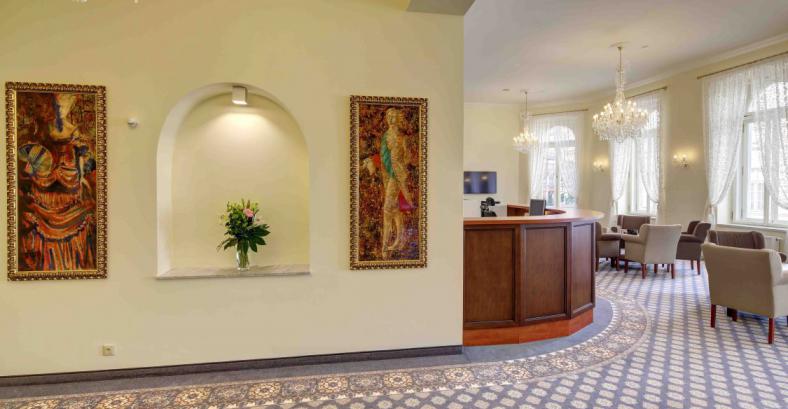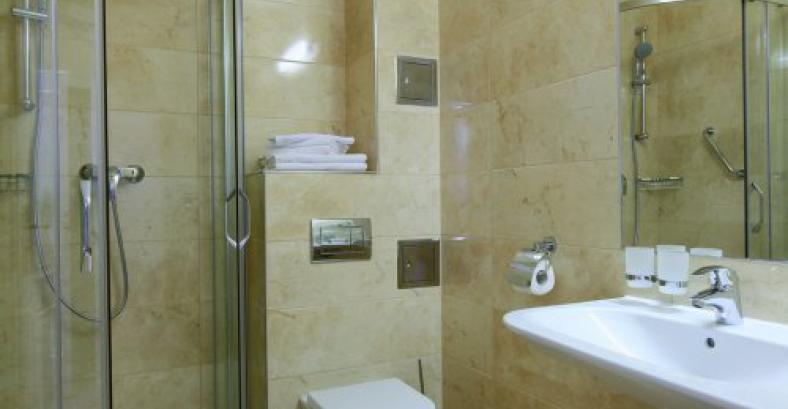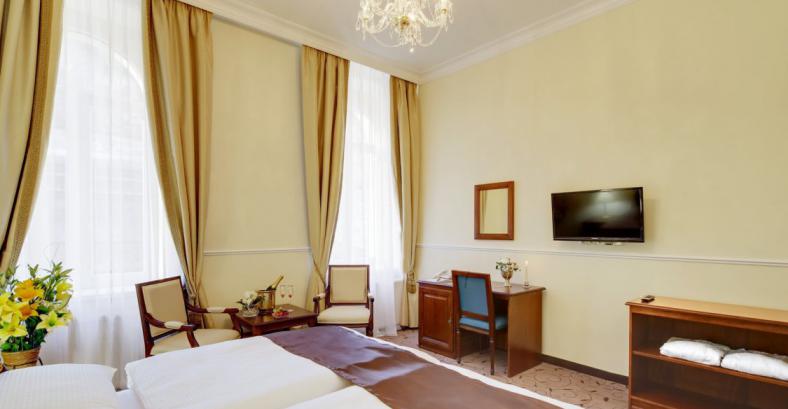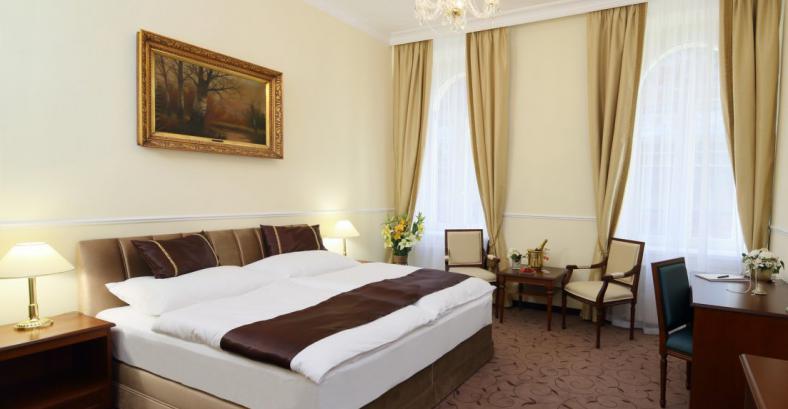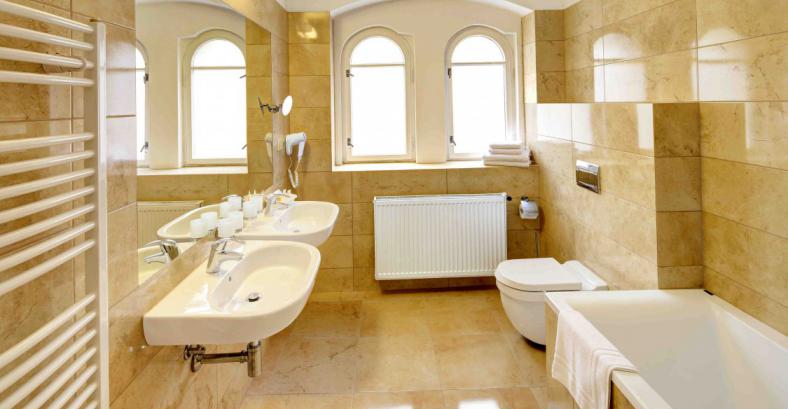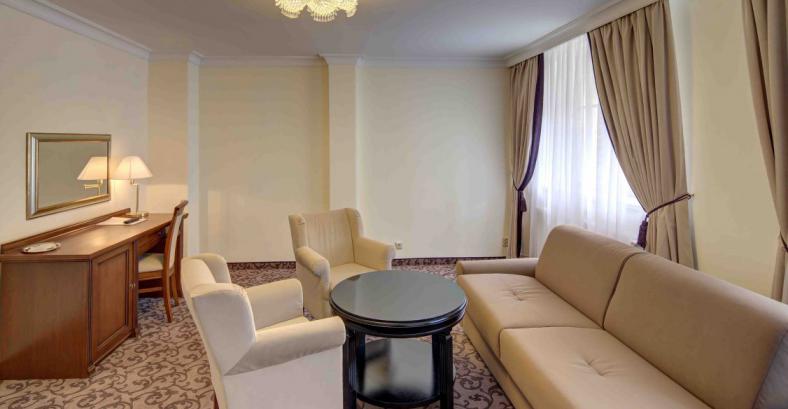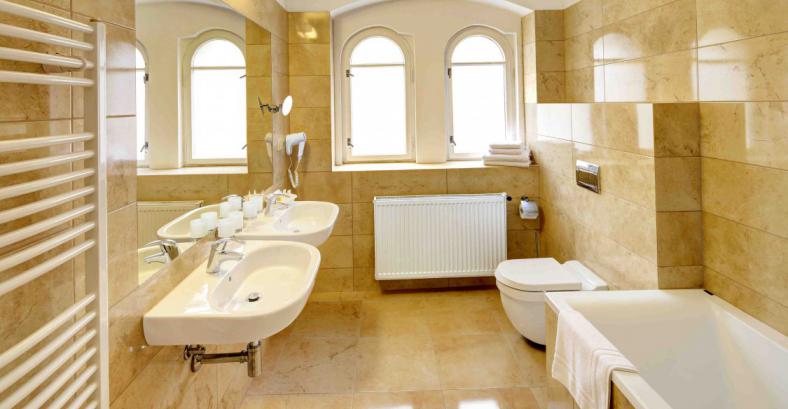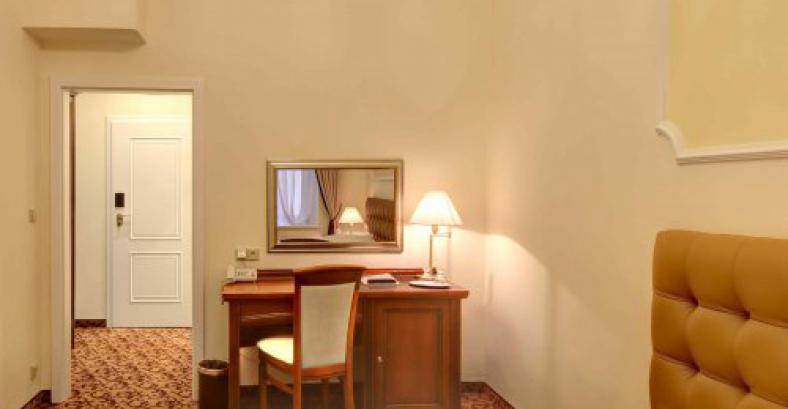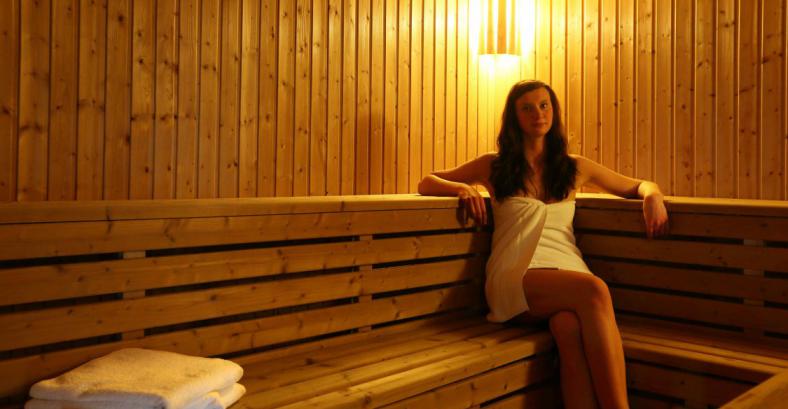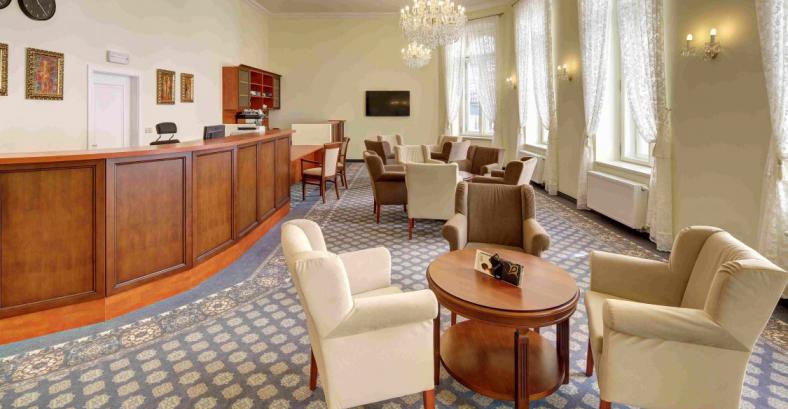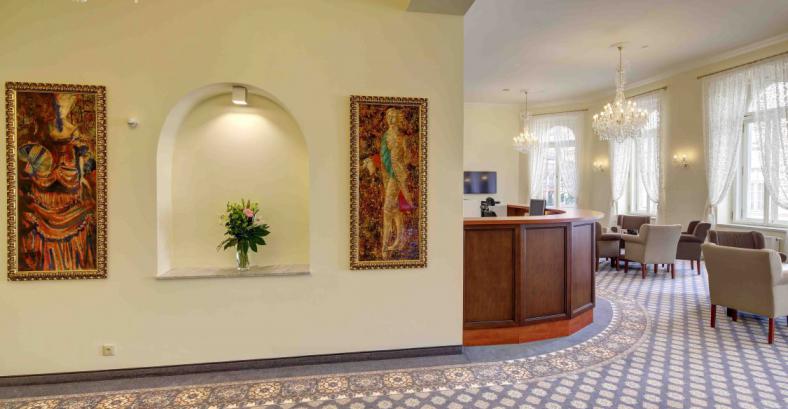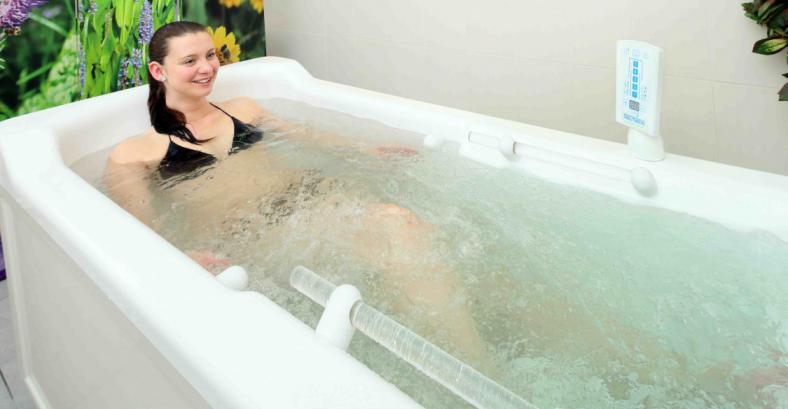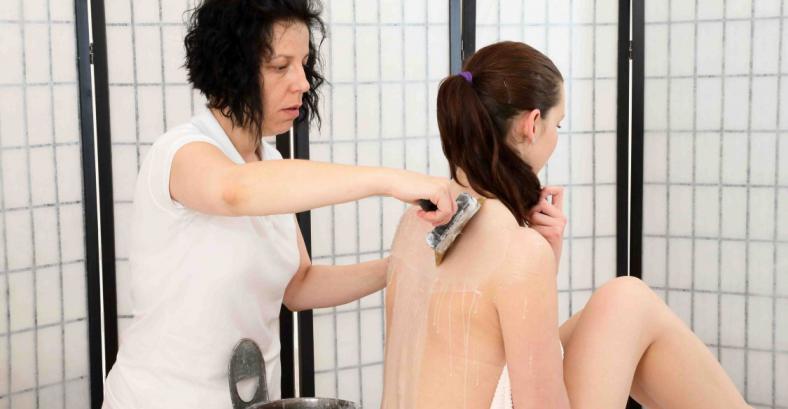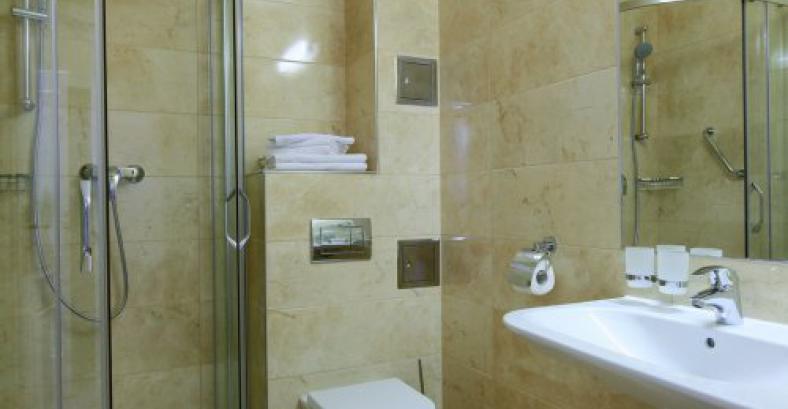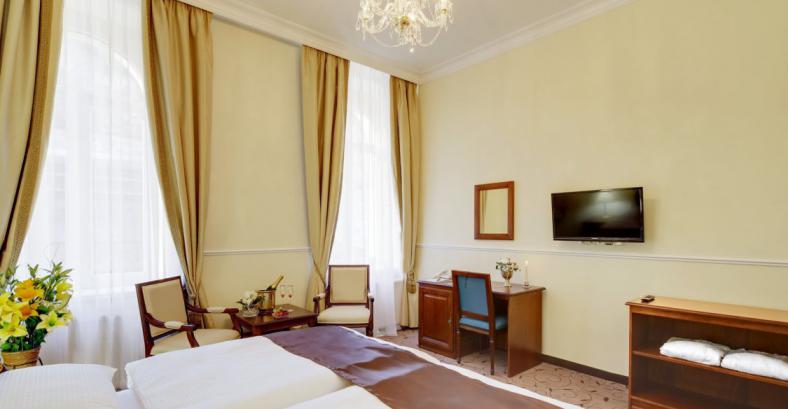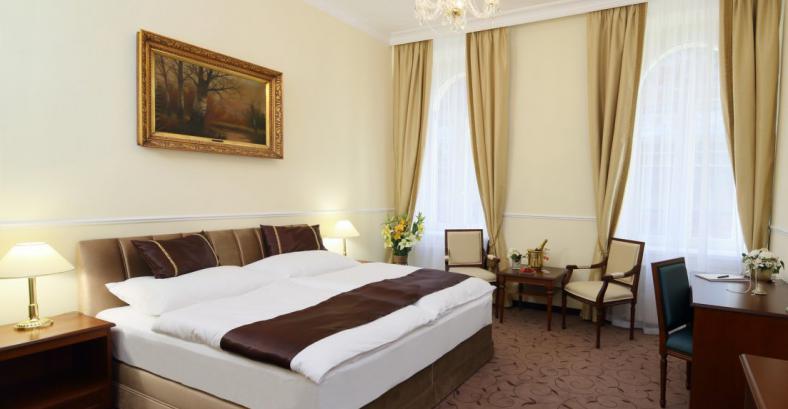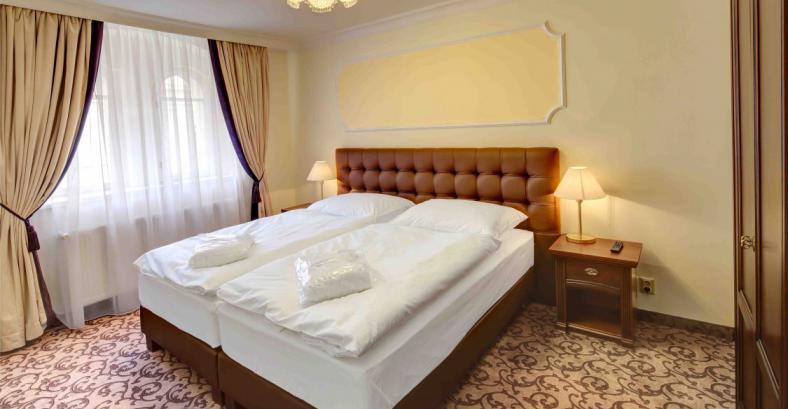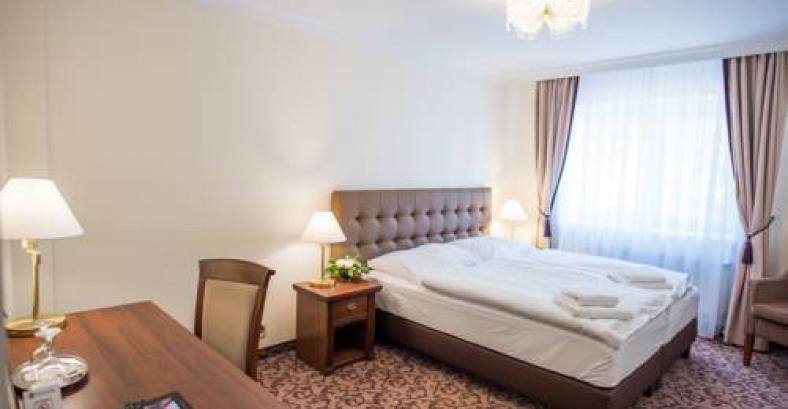 in the given time the rooms are only on request or choose another date